Thursday, April 4th, 2013
---
11:42 pm
War without End: The Price of Inaction in Syria -- A Commentary by Christoph Reuter (Spiegel online)

Western leaders -- and German ones, in particular -- have come up with countless reasons for not providing military support to Syrian rebels. But this just plays into the hands of Assad, who has nothing to win, but plenty to destroy.

Take a moment to imagine it the other way around: A Syrian dictator with a full beard -- an Islamist harboring al-Qaida sympathies -- has the Christian population of his country shot, starved and bombed, lets fanatical militias massacre non-believers and burns the country down to ashes. Were that the case, an alliance of Western nations would step up to intervene faster than you could say "Mali."

Yet the people of Syria have been trying to rid themselves of a dictator for two years now.
Tuesday, April 2nd, 2013
---
10:40 pm
- Sunset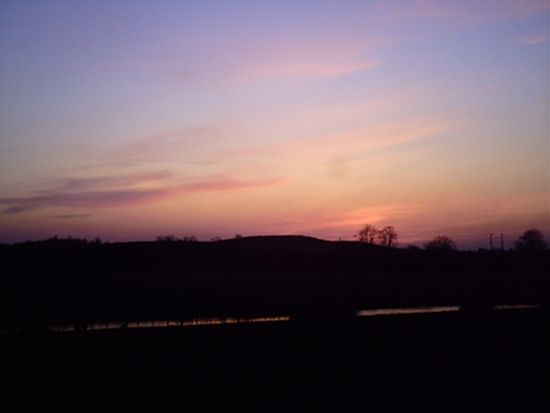 Ruhrpark, Monday evening
Thursday, March 21st, 2013
---
7:53 pm
- 21. March
It's International Anti-racism Day today



And because there are different types of racism --




It says:
I'm Muslima
If you have something against Muslims
My name is Astrid Frohloff and I stand up:
for respect, for a cosmopolitan Germany and for your dignity. My freedom is your freedom.

You stand up and be counted, too. It is needed.

Of course, it's also not only about Muslims but ...




... Jews and Turks and gays and ... too

"Gesicht Zeigen! Für ein weltoffenes Deutschland"

Some weeks ago I've been to an information event about anti-Islamism. One of the things I got to know was that nearly half of the Germans are in favour to restrict the practice of the faith of the Muslims. I've not thought that. Anyway, the same evening I stumbled over a video on YT called "In Times Square, It's Terry Jones vs. the Beatles" and it made my day.


Sunday, March 17th, 2013
---
5:39 am
- Oberhausen...
... was in the news.




Transcendental Space: Christo's Colossal Project in Germany

By Arno Frank

American artist Christo is known for the enormous scale of his projects, but his next work in Germany is billed as the largest inflatable construction of all time. Climbing its stairs is like floating up into the interior of a surreal rain cloud. ...

If you like you can read more here

Picture and article by Spiegel Online
Tuesday, July 24th, 2012
---
11:03 pm


An unusual wet-nurse: Yekaterina Khodakova's Shar Pei Cleopatra feeds Plyusha and Clyopa, the Siberian tiger cubs.
Spiegel Online

House cats, it would seem, aren't the only felines with nine lives. A pair of Siberian tiger cubs, whose mother died during birth, have been adopted by a pet dog in the Russian town of Sochi. The dog's owner, however, has a baby of her own, meaning the tigers will have to be returned to the zoo soon. ...

A Russian Menagerie - Pet Dog Turns Wet Nurse for Pair of Tiger Cubs
Sunday, July 22nd, 2012
---
1:11 pm
Yesterday morning Micki and I drove to the other park that is not far away from where I'm living -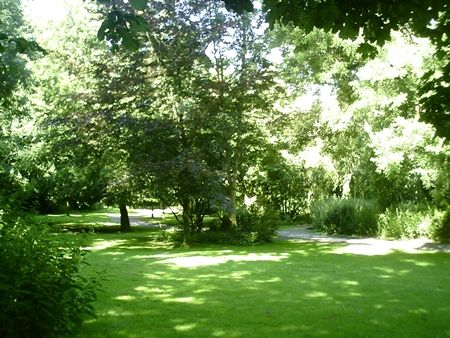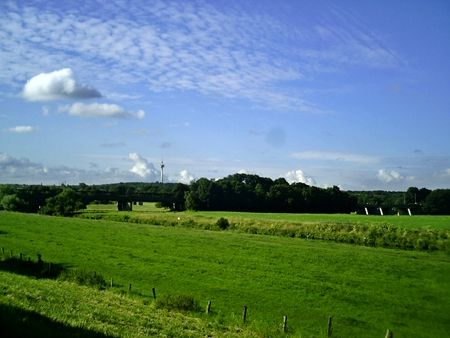 - the Ruhrpark. The park is named after the river Ruhr.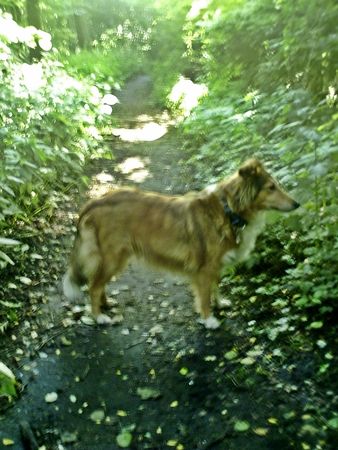 On the way back to the car.

Somebody else took more photos of the Ruhrpark, they can be found here.
Sunday, July 15th, 2012
---
11:36 pm


Somebody was watching us when we left for the walk today morning.
1:13 pm
World's Faith in Capitalism Erodes as Financial Crisis Continues: Survey

Not only the Commondreams article told that -

...Support for capitalism is greatest in Brazil, China, Germany and the U.S, says the report....

but a T-Online article told the same.

Thinking of the few talks I had with people and some comments I did read to other articles, the first thought I had was "Whom did they ask?". And when I read the comments to the T-Online article, I found out that it was not only me who had this thought but many other people too. A few of the people who wrote a comment supported capitalism but most of them thought that the survey is a fake.

According to the poll on the T-Online website, whether people support capitalism

1,3% - don't care
20,1% - support capitalism, because capitalism offers the best incentives to use personal
talents for the own good and for the well-being of all others
78,6% - don't support capitalism, because only a few benefit from capitalism. Ultimately,
the price to be paid by the majority is far too high.

6299 visitors of the T-Online website took the poll.
Saturday, July 14th, 2012
---
7:58 pm
- Too much time
Since today morning I'm waiting for one of the tenants who is leaving this house here because he moves in with his girl friend where he actually is already living for some months. He has to give back the keys and still to sign a paper but did not say when he will be here so I'm waiting for him. Of course, I had to do some things, such as cleaning or something nicer - petting Micki, as well we had two short walks but, all the same, I had too much time today. This not only made me watch

THRIVE: What On Earth Will It Take?



but also read some articles. One of them was -

Pope satire at German magazine sued by Pope Benedict himself / German humour fail

I played free kibble, looked at the pictures there and, of course, I also did read some nice things, like that -


Woman's Love For Shy Cat Turns His World Around

And since it's nice to stop with a happy ending, I'm off now. The tenant was not yet there but Micki and I will leave for a longer walk, finally.
Friday, July 13th, 2012
---
2:06 am
The summer which is no summer, at least not yet. We had a few warm days but right now it's about 20°C, Tuesday it was hailing and it often was raining so that even in the -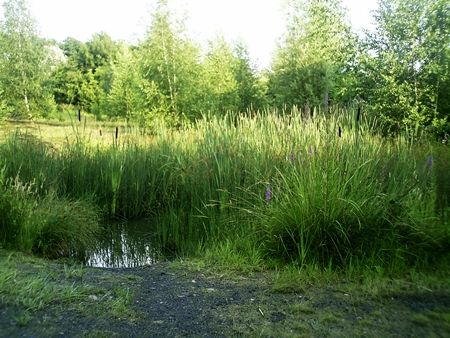 - small pond is enough water. The frogs which are living there are pretty loud, I can tell you.

Micki does not like it when I take a photo of her but I thought I had outsmarted her by taking a second photo right after I took the first photo.




Like the picture shows, it no longer works.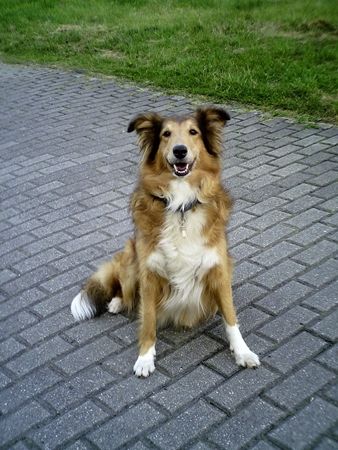 But today she was really nice and still smiled at me. :)
Sunday, July 8th, 2012
---
11:41 am
- Otters
Here are "Pip" and "Pop", they are oriental small-clawed otters and they live in the small zoo in the park since June. I took this video today morning.





Garry was looking if he could find the bird what was hiding in the apartment when I watched the video but that are the otters who were talking when I took the video.

Have a nice Sunday everybody!
Saturday, July 7th, 2012
---
7:59 pm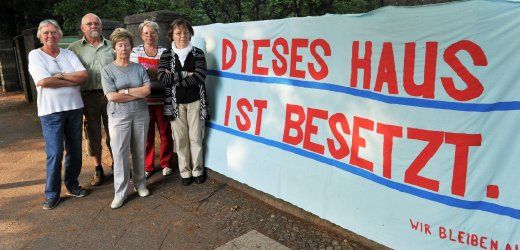 A group of senior citizens has been occupying an activities center in Berlin's northeastern district of Pankow since June 29. According to the municipality, the building costs €60,000 ($74,000) a year to run and needs over €2 million in renovations. The authority claims it cannot afford the upkeep, so it wants to sell or lease the facility.
Photo/Text Spiegel online



Senior Squatters - Retirees Occupy Community Center in Berlin

I'm hoping they will stay strong, will be treated with respect and that they will get what they want.
1:44 am
- Pictures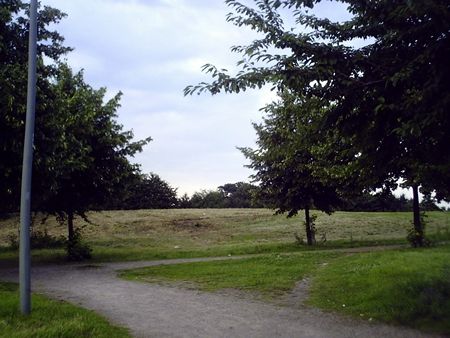 This is how the area close to the water tower looks since yesterday evening. The city workers have been busy and everything is gone. I really don't like this view but think -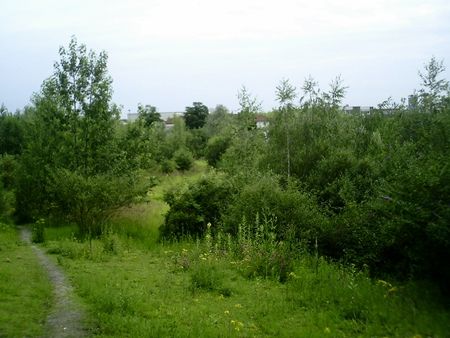 - that it looks much better this way.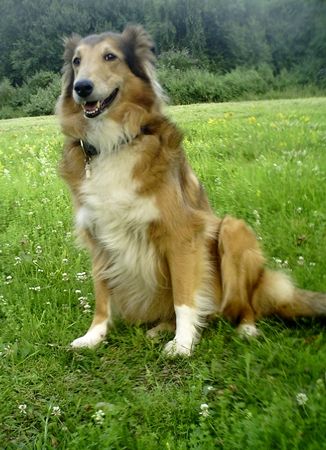 And Micki agrees with me, she is missing the long grass.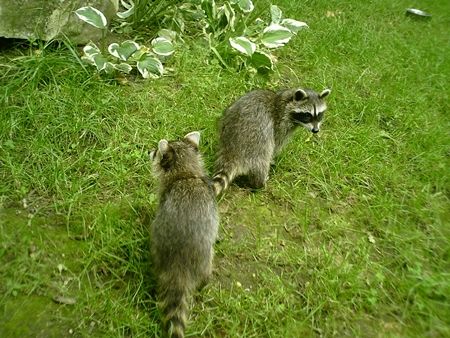 Some weeks ago the small zoo in the park got new inhabitants - raccoons. Today morning I've seen them for the first time, they are young and still a bit shy and went away when they saw that Micki could watch them through a window in the wall.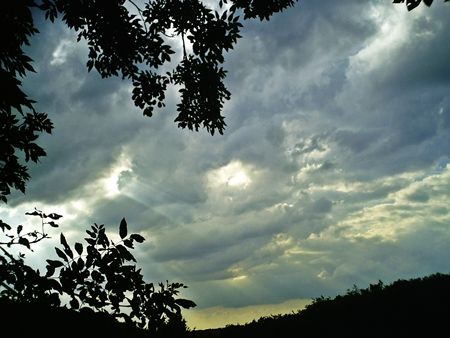 Seems like, I like clouds.
Friday, July 6th, 2012
---
12:10 am
- Sea Tree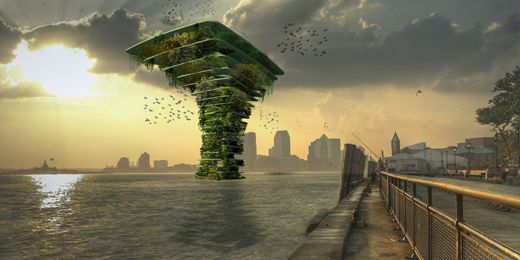 Picture by Waterstudio.NL



The Sea Tree is one of the projects of Waterstudio.NL. The tree is not for people but only to give a home some animals, such as birds, bats or fishes for example and is thought to improve the environment of a city.
Wednesday, July 4th, 2012
---
2:19 pm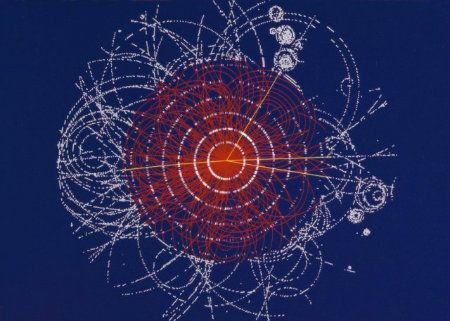 Photo Spiegel online
After a 40-year-search, scientists at CERN in Switzerland think they may have finally found the Higgs boson. If confirmed, the so-called God particle will help physicists complete their model of how the universe formed. Researchers described the result as a "milestone" in understanding nature.
Reasearchers May Have Found Elusive Higgs Boson
12:28 am
- Some news
Conservative politicians in Germany have come up with a novel way to inspire the national football team after their dismal defeat in Euro 2012 - force them to sing the national anthem.
Footballers 'should be forced to sing anthem'
~~~~~~~~~~~~~~~~~~~~~~~~~~~~~~~
An official with Germany's domestic intelligence agency apparently shredded files relating to the neo-Nazi Zwickau cell after it became clear that they were responsible for a series of murders. The incident threatens to become a major scandal. Politicians are demanding an explanation from the agency head.
Neo-Nazi Cell Scandal - Intelligence Agency under Fire for Shredding Files
~~~~~~~~~~~~~~~~~~~~~~~~~~~~~~~
Chancellor Angela Merkel faces growing resistance to her European policy from within her own coalition. Horst Seehofer, the leader of the powerful CSU party, sharply criticized the outcome of last week's EU summit, and threatened to let the coalition government collapse if Berlin makes any more concessions to ailing euro members.
Row Over Euro Policy - German Party Leader Threatens To Axe Coalition
~~~~~~~~~~~~~~~~~~~~~~~~~~~~~~~
The high-altitude landscape of the Bavarian Alps is prized by mountain sports lovers around the world, but it could change significantly in the coming years. Temperatures in the region are rising at an above-average rate, which will likely melt most of the glaciers there within the next 20 to 30 years, Bavaria's environment minister has warned.
Melting Point - Bavarian Glaciers Could Disappear in 30 Years
~~~~~~~~~~~~~~~~~~~~~~~~~~~~~~~
German university researchers have rediscovered a 500-year-old map that had been mistakenly bound in a volume on geometry several hundred years ago. The map, by cartograther Martin Waldseemüller, is one of the first to include the term "America" in reference to the New World.
Finding America - University Discovers Lost Early Map of New World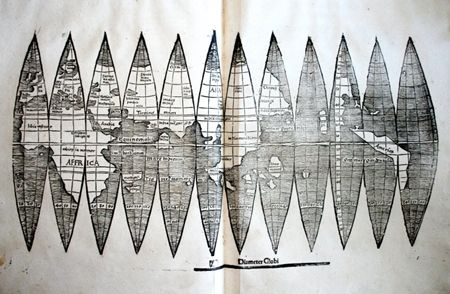 Photo/text Spiegel online
Munich's University Library released this photo of the print of German cartographer Martin Waldseemüller's map, which is believed to be around 500 years old.
Monday, July 2nd, 2012
---
1:25 am
Henri, the cool French cat :)




Sunday, July 1st, 2012
---
11:12 pm
Congratulations to Spain!



Photo: Sergei Chuzavkov / AP



They won the Euro 2012.
Saturday, June 30th, 2012
---
2:01 pm
Important things Garry has to do after lunch:




Looking for a peaceful spot ...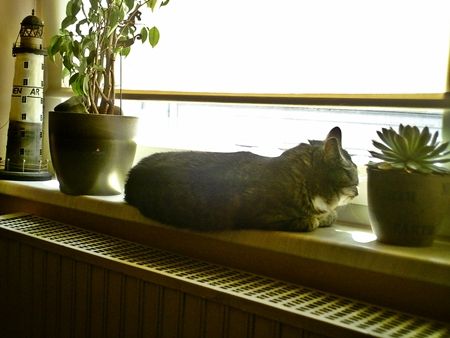 ... find the right position and ...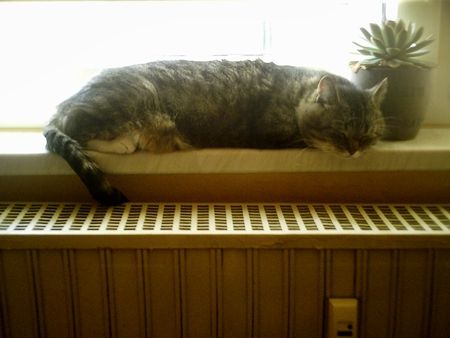 ... finally, take a nap.
Friday, June 29th, 2012
---
12:23 am
- Once again
Italy kicked Germany out of the Euro 2012 tournament on Thursday night with a 2-1 victory over Joachim Löw's suddenly unimpressive team. Italy will now take on Spain in the final while Germany and Portugal will compete for third place.
Ciao! Italians kick Germany out of Euros